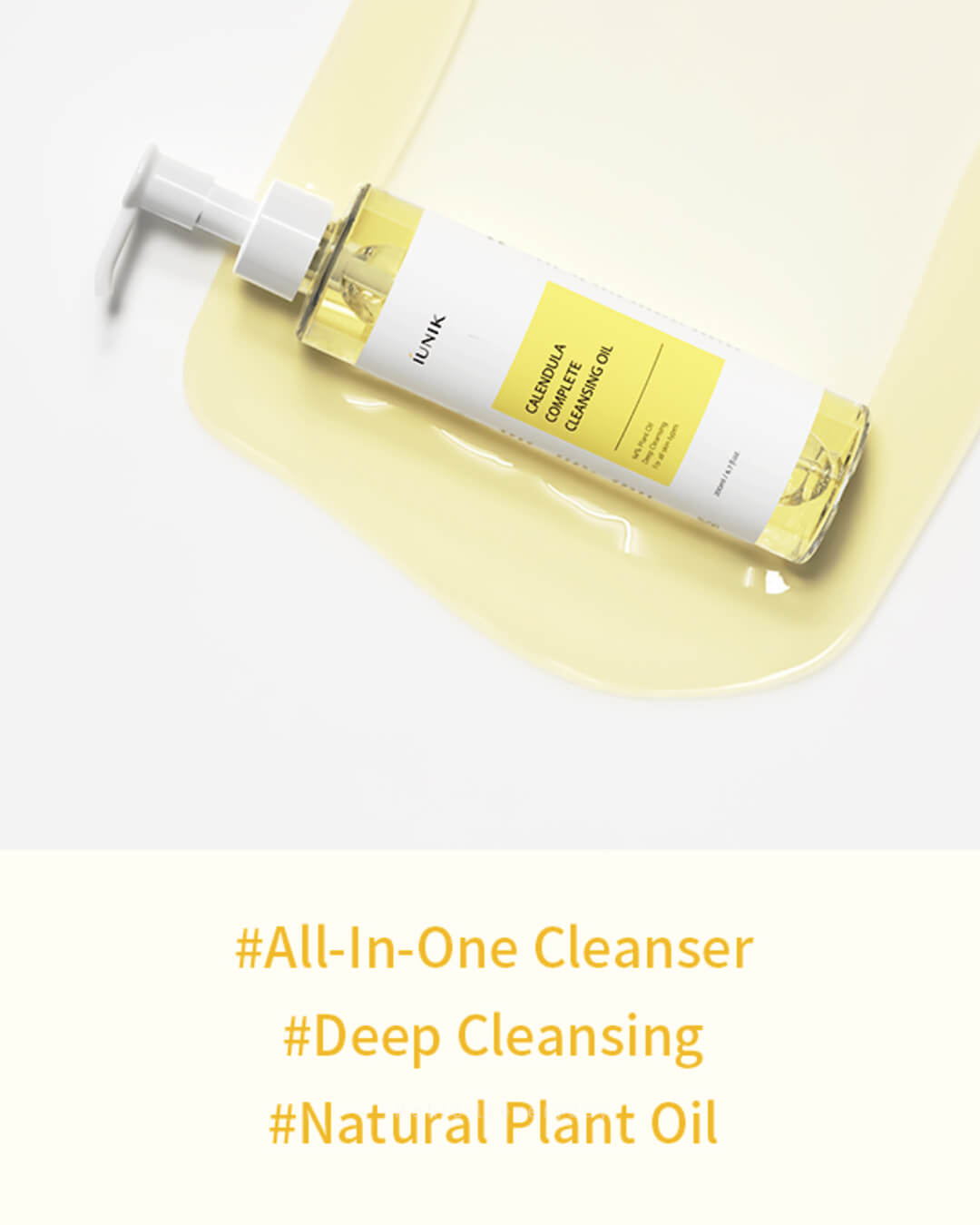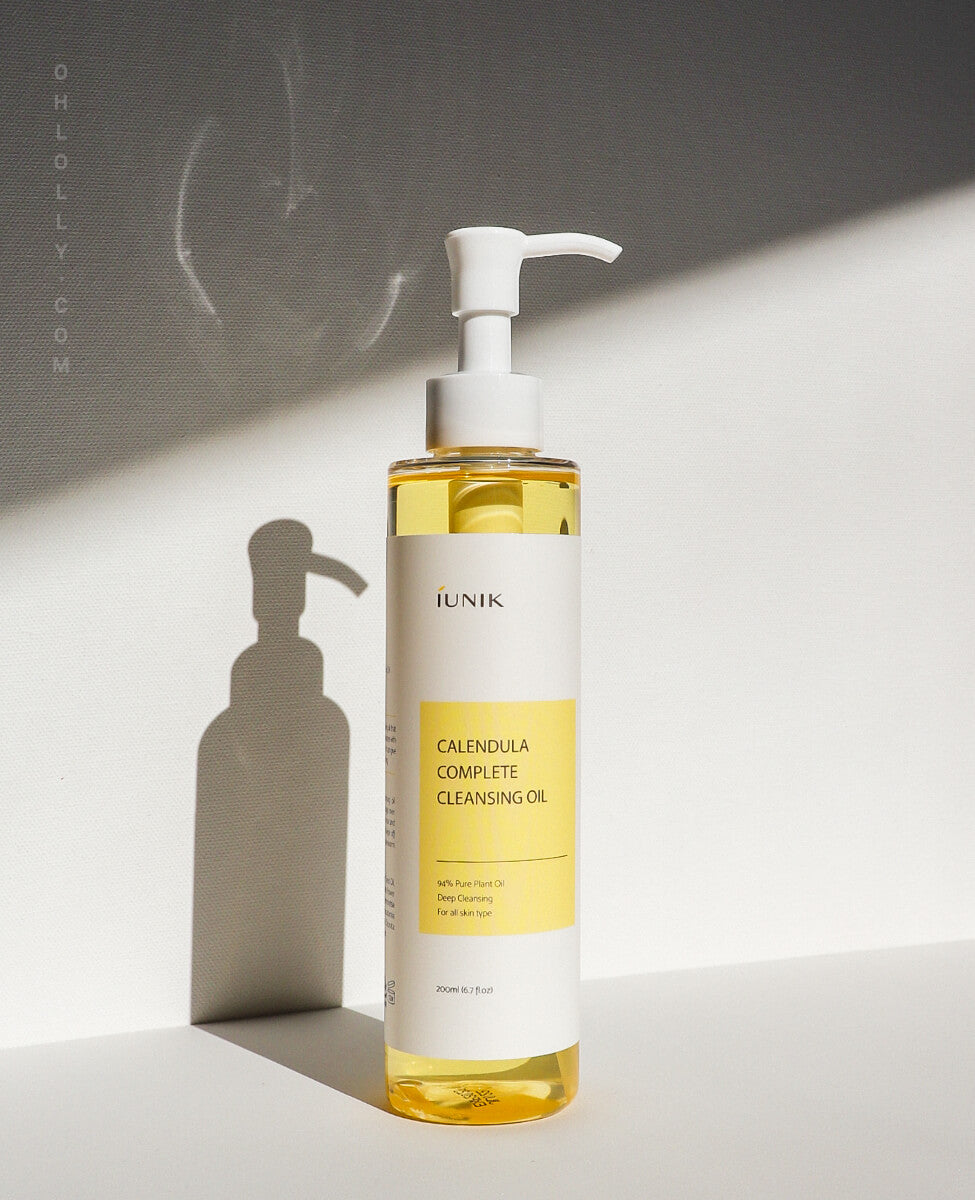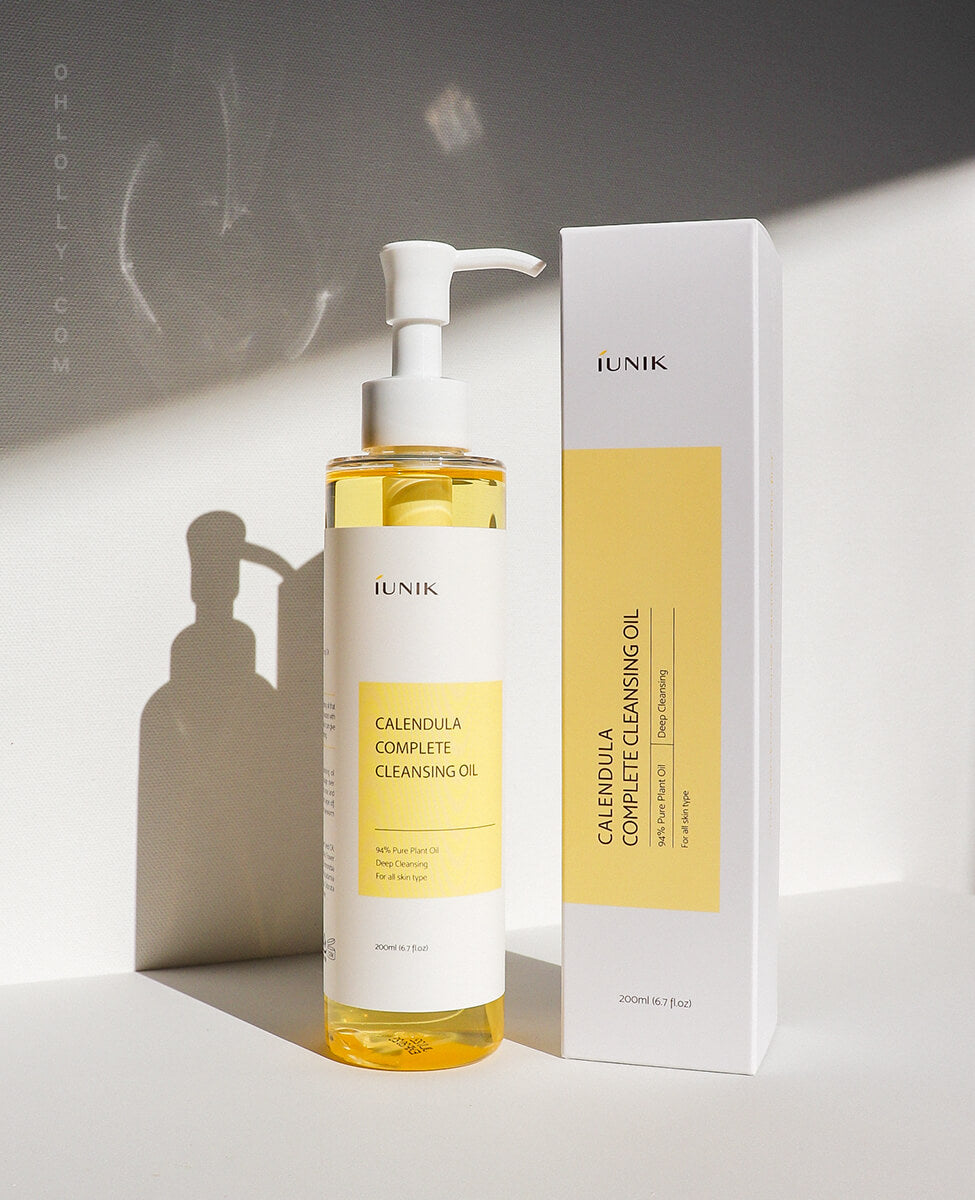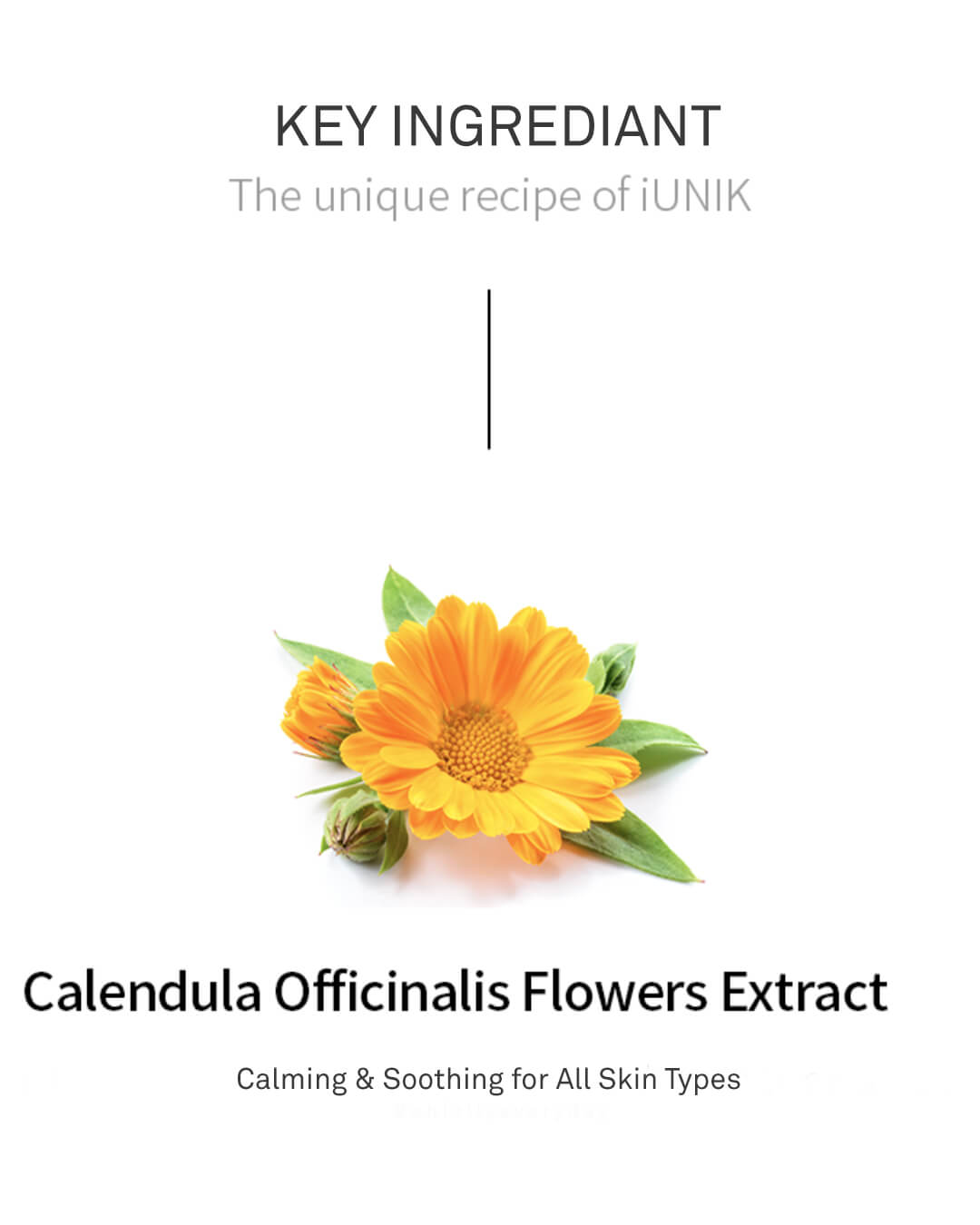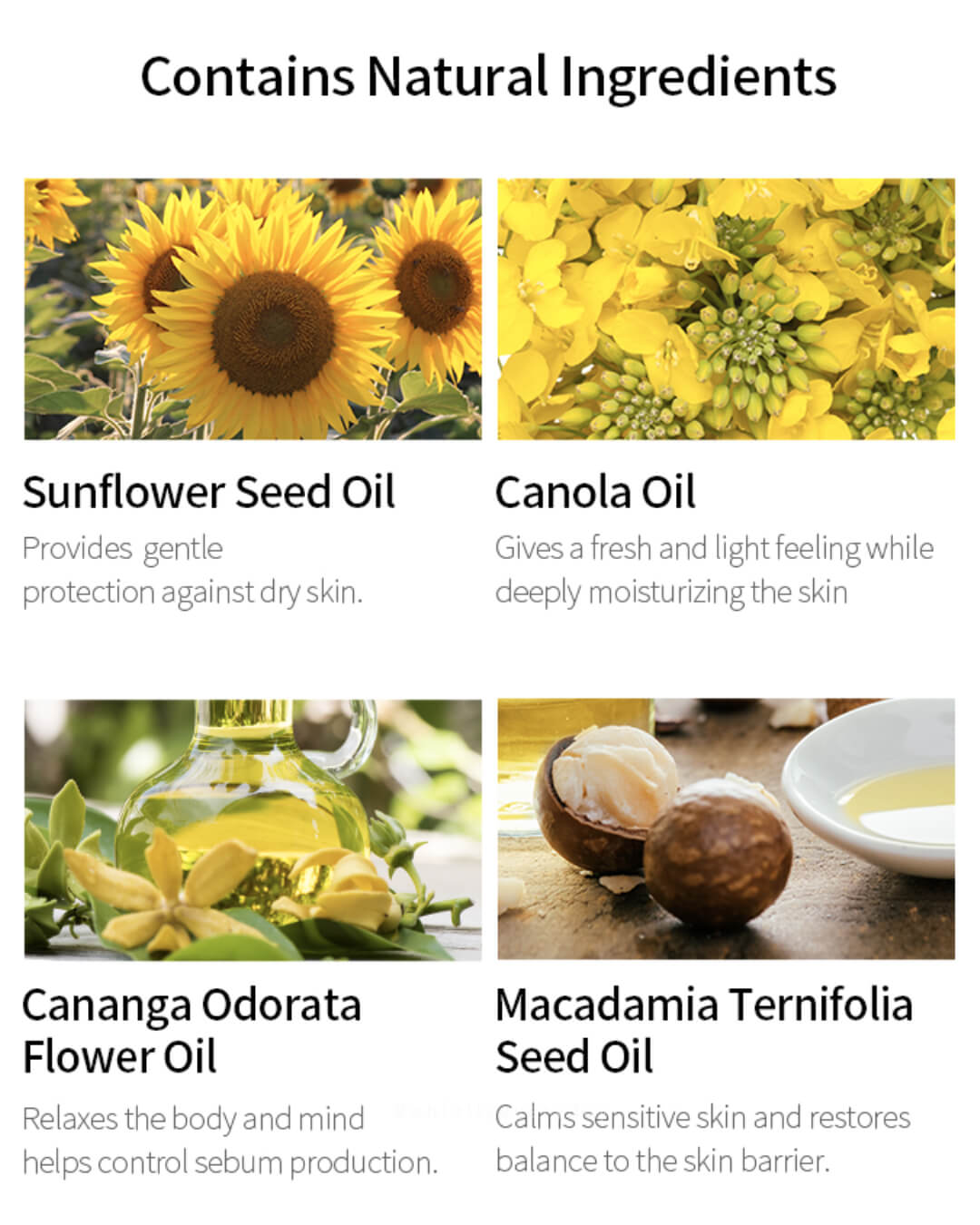 Calendula Complete Cleansing Oil
Moisturizing First Cleanser
Lightweight, yet without sacrificing a luxurious texture, iUnik's Calendula Complete Cleansing Oil uses mild plant oils including sunflower, jojoba and macadamia to clarify pores and keep the skin hydrated. Calendula flower extract helps to nourish and transform dry skin, stimulating collagen production for increased firmness and elasticity. Great for all skin especially sensitive.
Pickup currently unavailable at Ohlolly Warehouse M-F 1-5pm
iUnik Calendula Complete Cleansing Oil
Ohlolly Warehouse M-F 1-5pm
Pickup currently unavailable
381 Van Ness Avenue
Ste 1502
Torrance CA 90501
United States
+13109018577
Great For
Skin Types – All skin including Sensitive
Skin Concerns – Dehydrated, Clogged Pores, Dry, Mature skin
Why We Love it
The velvety texture easily emulsifies on the skin with a subtle, almost nutty scent and is highly effective at removing dirt, oil, sunscreen and makeup. Skin is left soft, cleansed and hydrated. Cruelty-free. No artificial scents or dyes. Perfect for sensitive skin types.
What to Expect
The Scents – A subtle, almost nutty scent
The Texture – Velvety Oil
Makes Skin Look & Feel – Soft, hydrated and clean
200 ml / 6.7 fl oz
Apply 2-3 pumps onto dry hands and face. Gently massage to melt makeup and impurities then rinse cleans with lukewarm water.
iUNIK believes in making skincare products that skip the superfluous and instead deliver effective results with natural ingredients and at reasonable prices. Pursuing simplicity for straightforward, effective skincare, iUNIK stands for, "Ideal, Unique, Natural, Ingredients & Knowhow." A cruelty-free brand.
Ingredients We Love
Sunflower, Jojoba, Macadamia, Calendula Flower Extract
Full List
Helianthus Annuus (Sunflower) Seed Oil, Canola Oil, Sorbeth-30 Tetraoleate, Calendula Officinalis Flower Extract, Simmondsia Chinensis (Jojoba) Seed Oil, Macadamia Ternifolia Seed Oil, Cananga Odorata Flower Oil, Sorbitan Sesquioleate
Skin concerns:
Dehydration, Pigmentation, Pores
Pretty Good!
I'm not sure if I would say I have acne prone skin but it is a little sensitive and this cleansing oil kind of triggered some minor break outs. However I would recommend because they went away quickly and it did a good job at removing makeup and sunscreen since I wear both daily. Overall I'd recommend 🙏🏾🙏🏾
Skin concerns:
Dehydration, Redness, Aging
My favorite cleansing oil (but pump leaks?)
The IUnik Calendula Complete Cleansing oil, not only removes dirt, make up and other impurities. Also, nourishes while it cleans. It has a beautiful texture and calendula scent. My only complain is that for some reason my bottle keeps bringing oil out (pump damaged?) Even with the secure lock, oil comes out of the pump...!
Skin concerns:
Dehydration, Aging, Pores
BEST CLEANSING OIL
I wanted to try this oil out because my grandma and my mama have always used calendula oil and have always raved about how amazing it was. I was using the Haruharu black rice cleansing oil which is also amazing, I just like this calendula cleansing oil a little better because it easily takes off even waterproof making. This is going to be my staple oil cleanser.